Solaire Grills
Solaire Grills are American made since 1979 and are only sold by the finest specialty retailers who recognize true quality, value, and performance in a long-lasting quality grill. Solaire focuses on the key qualities of a grill: grilling performance, ease of serviceability, simple but effective design, quality components and materials, outstanding fit and finish, and a burner system that produces foods that rival top restaurants. 
Standard grills deteriorate after just a few years, but Solaire grills are built to last and come with a Limited Lifetime Warranty. Visit us today to find a long-lasting, high-quality gas grill.
Let's Get Started!
Our fully certified and award-winning technicians and installation teams will help you find the right product for your home. Reach out today to get started!
"Everyone at Energysavers are amazing! Ben was incredibly helpful, patient, and knowledgeable when we picked out our stove. And Andrew and Austin were both kind, focused, and meticulous during installation. Couldn't be more happy!"
Matt V.
"I can highly recommend Energysavers! All personnel that we dealt with was knowledgeable and kind. They replaced an old wood stove with a new one. The installation crew was on time and did an excellent job!"
Michael T.
"Andrew, David, and Parker from Energysavers Inc came today to install a new wood stove including the piping to the ceiling and on the roof—the whole shebang!!! They were polite, respectful professionals. They were spot on with regard to how long the install would take to complete. They were neat and patient in showing the operational procedures of the stove as they lit the first fire in the stove for us. Great guys – great experience! We are very pleased with Energysavers service."
Lorraine D.
"From the first phone call to installation and afterward, these guys were great! Polite, professional and all around good people. The new stove looks great, and has had no issues. I was extremely impressed with how fast they were able to get me on the schedule and how fast they were able to do the job. Thanks so much!"
Steve S.
"This company is awesome. Ben the salesperson is so knowledgeable and easy to work with. Dave the installer is beyond excellent!! Totally professional and extremely neat and organized. He has to be the nicest installer I have ever had come to my house for any installation! He and his partner Austin did an awesome job and was such a pleasure to deal with. 100% satisfaction all around!! Great job! I love it!!"
Janet P.
"Outstanding customer service! A pleasure to work with all the people there. Nate is fantastic. Buying our second stove there now. Tops!"
Steve Wilson
"Great experience from the beginning. Ben was most informative and helpful on our new wood stove purchase, without pressure. Ben spent time explaining the various wood stoves to make a match with our needs. David and Andrew, the installers, were great. They were very professional. They answered my many questions, and I never felt rushed. I highly recommend Energysavers, Meredith NH." 
Angela DiTucci
"

Energysavers

 provided excellent performance. From sales through installation, every team member was courteous, friendly, knowledgeable, and helpful – true professionals. I highly recommend the company."
Ron Robichaud
Recent Outdoor Grill Articles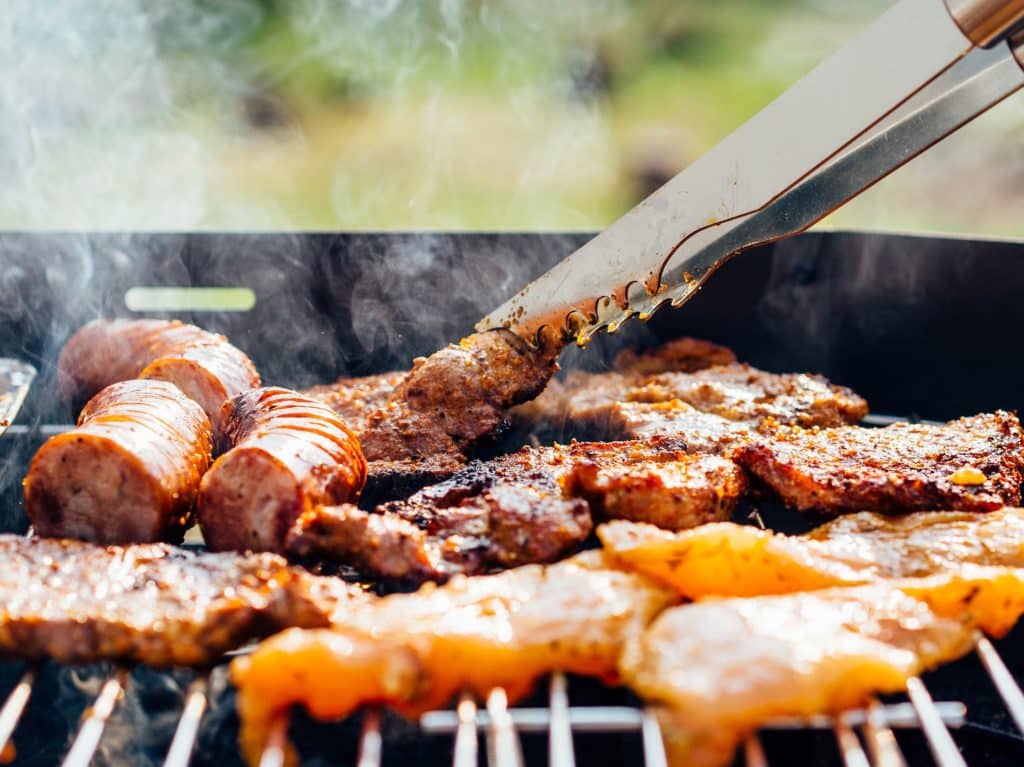 Maintaining Your Outdoor Grill
Posted on June 1, 2023
Whether you're a new outdoor grill owner or a seasoned BBQ veteran, regularly performing outdoor grill maintenance is essential.
Read More